Limousines are icons for elegance, luxury and class. When limos come cruising down the street, it's inevitable that heads turn. Limos come in all shapes and sizes. Below are quite possibly the top 10 most unique and extraordinary limousines in the world.
Chrysler Prowler Limo
The Chrysler Prowler Limousine is the only one of its kind. There's space for two passengers at the front and space for four at the back. With suicide rear doors, front doors that open like a lambo and a hard top with sliding ragtop, this limo is definitely a head-turner.
PT Cruiser Wedding Limo
Like a modern cinderella-style carriage, this wedding limo is fit for royalty. More than enough for a bride with an extra long wedding dress, this limo is build with a stretch out PT Cruiser with a luxurious high-ceiling cabin in the middle. Inside, you'll find even more classy elements including champagne flutes and custom curtains made to fit the unique curvy windows.
Mini Cooper XXL Limo
Built in LA, this Mini Cooper is a whopping 6-meters long. For extra support, a third rear axlew as added to give the Mini 6 wheels in total. Mini Cooper's 6-meter long Mini Cooper XXL was built by a specialist coach builder in Los Angeles. To accommodate the extra body length, the vehicle is supported by a third rear axle that has two additional wheels. The most interesting part about this limo that sets it apart is the pool in the back. Yes, I said pool.
Chevrolet Corvette Limousine
It took 7 months to create this limo, stretching a regular Chevrolet Corvette t a length of 220 inches. In the middle you'll find large gull-wing doors that open up to the main section of the passenger cabin. Featured inside are a stainless steel ceiling, fiber optic lighting and four flatscreen tvs, among other things.
Limobike
Not only is this one of the most unique limousines, it's also one of the most unique vehicles, period. It's a limousine that has a motorbike for the front. Built by Wildlife Tours, this extraordinary limo seats eight people. Riding in this vehicle is definitely an experience to remember.
Porsche Cayenne Limo
This elongated Porsche Cayenne Limousine can seat 12 people and is the epitome of class and style. The passenger area has five LED Tvs, a touch screen control panel to control the sound system with a capacity of 8500 soungs, climage controls, lighting controls and a full-length mini bar.
Triple Axle Hummer H2 Limo
It's the behemoth of limousines. This triple-axle 8-Wheel Hummer Stretch Limo like a nightclub on wheels. It's got not one, but two VIP lounges, lit up floors and ceilings and a beefy sound system to match. With a fuel economy of 5 miles to the gallon, this limo is one mean, gas-guzzling machine.
Ferrari 360 Limo
Behold, the world's one-of-a-kind stretched Ferrari F1 360. Some say it's the most high tech limo ever built. The original vehicle cost 120,000 pounds and the owner spent an additional 200,000 pounds on top of that to stretch it out using genuine Ferrari parts. It's one of the world's fastest limos with 400 BHP.
2014 Range Rover Limo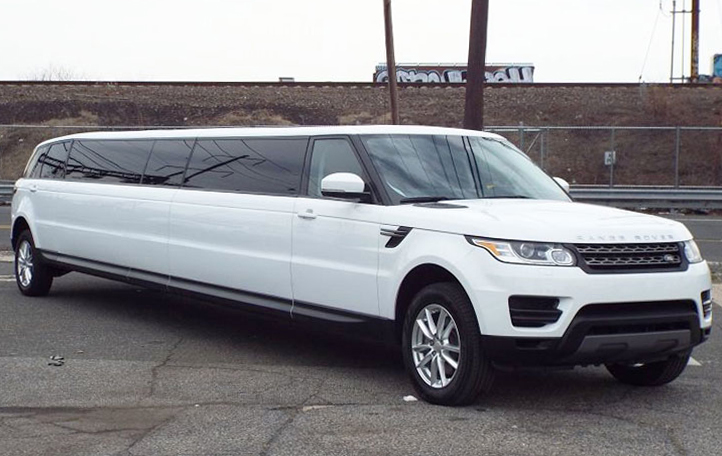 Jet doors, pearl white paint, fiber optic lighting and a killer sound system… what's not to like? Party with 18 passengers in this classy stretch Range Rover. The interior features minibars, refreshments and a dance club atmosphere.
Lamborghini Aventador Limo
Last but certainly not least, this amazing limo is powered by a roaring 6.5 liter, 700 horse power V12 engine. This amazing limoCars for Stars is the company behind the Lamborghini Aventador Limo, which is powered by a 6.5 liter, 700 hp V12 engine. The Lamborghini Aventador Limo has four scissor-style doors, plasma screens, audio inputs via iPod docks and a stunning surround sound system.